The School City Organization (SCO) organized another Lead Seminar this year due to its success the previous years. The general aim of this seminar is to train high school students in becoming leaders. 115 high school students joined this year's event which was held on September 21 at the 2nd floor cafeteria of the High School building.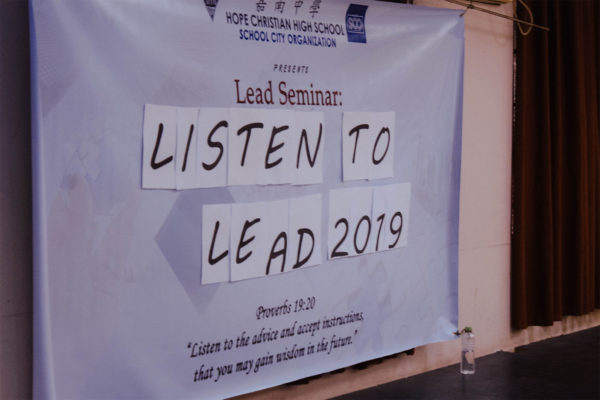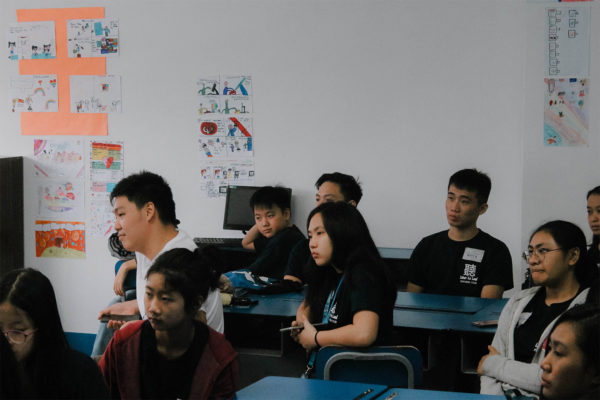 Pastor Benson Tolentino was the main speaker. He was tasked to help the students learn to pause and listen — listen to God, to the person talking to them, and to their hearts. By listening properly, the participants would learn patience and be better equipped to lead other people.
3 other leaders spoke about listening: Ms. Britney Paderes, Ms. Sarah Felismino, and Mr. Eric Tiu Tong.
This year's Lead Seminar was not just a lecture-type of seminar. The students participated in activities which emphasized the importance of listening, making the seminar an interactive one. Based on the participants' feedback, they liked the interactive program. To help the participants remember how to listen well, each one received a T-shirt which had the Chinese traditional word "聽" printed on it. "聽" means to listen.