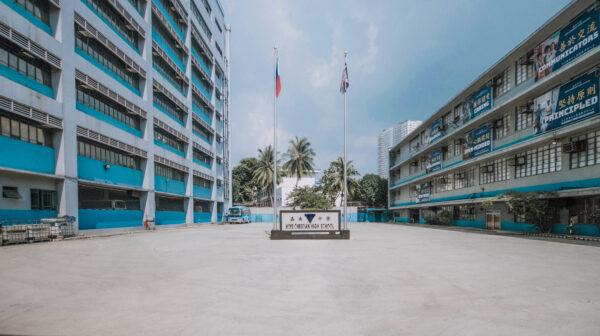 Hope Christian High School is a non-stock, non-profit, non-sectarian church-related educational institution that aims to train and transform her students through Academic Development, Spiritual Formation, Personal Enrichment, and Social Awareness.
Guided by its vision, Hope Christian High School seeks to inspire her reflective learning community to acknowledge God's love, obey God's law, develop the self, and contribute to society.
It's also set to carry out her mission of being committed to continually provide quality Christian education relevant to the changes and challenges of the times for the glory of God.
With the firm belief in God's word specifically found in John 14:6 where Jesus said, "I am the way, the truth and the life; No man cometh unto the Father, but by Me", Hope Christian High School has since used the words Truth and Life as sweet reminders to do everything in this institution according to His will.