One of the learner profiles of the IB-PYP curriculum is being an inquirer. The pictures below show some of the work of the Chinese Grade 6 class of T. Aimee Wong. Each sticky note is written by a student describing who he/she is using words and drawings.
Another lesson they had was about parts of the face. The class got excited learning the terms for each part of the face that the students asked T. Aimee if they could also learn about the other body parts. This was the result.
Still another lesson led to a surprising result. T. Aimee taught them a list of vocabulary words which included the Chinese terms for "good friend" and "looks/appearances." She then divided the class into groups so that each group could collaborate and submit a theme writing work which should include the vocabulary words they learned that day. She was happily surprised to see a group submit a fiction story about a new student who had a dark complexion having a difficult time making friends.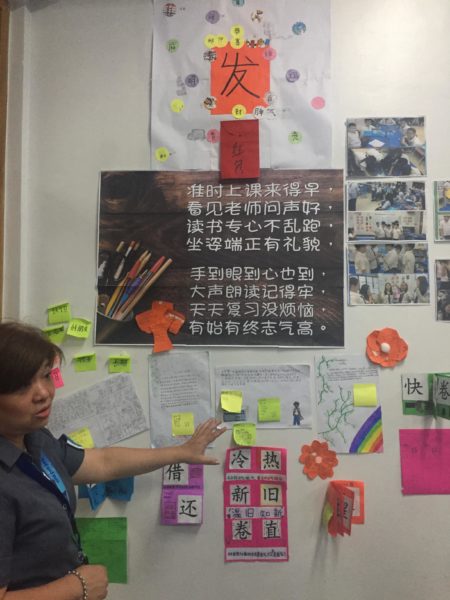 The dedication of our Chinese teachers in adapting to the IB-PYP curriculum is paying off. They see that the students are making full use of their knowledge and creativity in learning, and having a fun time doing it too!