HOPE hauls 30 medals in latest online Math Olympiad!
by John Ericson Ong and Sophia David, Campus Journalism Program
Seven gold, ten silver, and 13 bronze medals, distributed across all grade levels, are the latest bumper harvest of Hope Christian High School students at the 2021 FAMMPSA (a federation of private schools in Metro Manila) Mathematics Olympiad Online Edition held on March 16-17. For a list of winners in this competition, click here.
Winning medals in math competitions is nothing new to HCHS students, but this latest online math competition brought in the biggest haul of medals.
On-line Math Competitions
There are several types of competitions that math students can participate in, but what truly piques one's interest is how math competitions are being held. Mathematics is considered as one of the main subjects most students struggle with, making it prone to cheating. During an online Math competition, organizers make sure that they consider the most stringent measure to prevent cheating.
Honesty Check
There is a saying that "honesty is the best policy" and this famed quotation would always be an enduring virtue in any kind of examinations, more so, in any kind of competition. Pointing to a new normal way of how Math competition is being conducted, Mr. Arvie Ubarro, the Senior High School Academic Coordinator has this to say:
"There are several kinds of contest with regard to Math or academic competitions. There are online, sit in, and a team competition. Right now, it is online. In a strict or prestigious competition, they have this two-camera set-up. One is put at the back and one on the side of the participant. One prestigious competition is the IMO who tried it. For authenticity of the competition, they use two cameras depending on the competition for the level of integrity. There are competitions that repeat the questions which are commercial. And, there are created questions which cannot be found on the internet."
Competition Before the Pandemic
Even before the pandemic, there are some competitions held using the online platform but are done on a very limited scale due to an anticipated problem of cheating. But, thanks to the organizers who are continually refining the kind of activity to ensure fair and honest competition among delegates.
One of the students (co-writer of this article) who joined an academic competition through online recollected his experience, clearly narrating every bit that took place, as if the event had just taken place.
"During the time Covid-19 wasn't as serious as it is now in the Philippines, competitions were still ongoing everywhere. Students were seen wearing masks and having their temperatures checked regularly but other than that, things seemed to be the same. I remember being so nervous for the competition that I was stopped at the entrance when they saw that my temperature was about 38.1 degrees. But other than that, it really just felt like a regular competition. We sat on a chair, we were given an answer sheet, and we had a specific time limit given to us. So, it's really quite interesting to see how competitions are now being held online."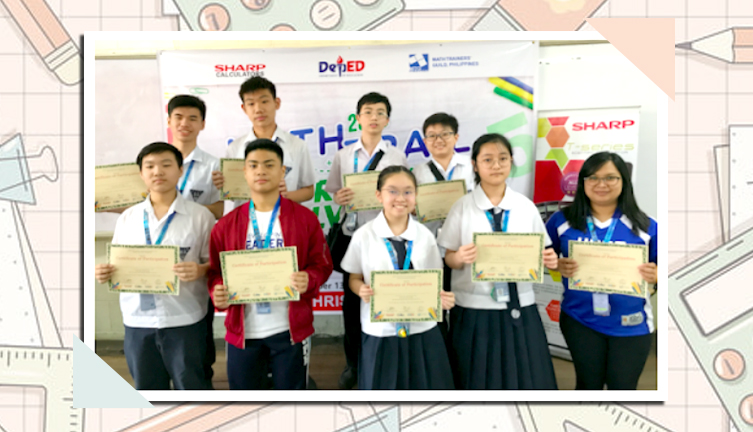 In an age when online competition was far from reality back then, the usual scene was that there would be proctors in the room to distribute the answer sheets and to watch over the students in the actual competition. Students were also given a specific time to finish answering the questions. Some competitions would allow students to leave the room if they finish it early. And when the delegate won the competition, especially if he or she was able to proceed to the higher rounds, will receive a free flight bound for other countries to compete with other nationalities.
---
---
A Math wizard's world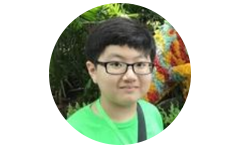 If you would not take time to know John Ericson Ong, a student who won a Bronze medal at the 15th International Mathematics Competition in Singapore last August 2019, you would definitely think of him as a typical 12-year-old boy. Among the long list of awards at competitions, both local and international include IMC Singapore – Bronze Medalist, International Mathematics Wizard Challenge (IMWIC) – Bronze Medalist, New Century Hope Cup Math Invitational Competition – Bronze Medalist, International Talent Mathematics Contest (ITMC) – Silver Medalist, Southeast Asian Mathematical Olympiad (SEAMO) – Bronze Medalist, CREST Mathematics Olympiad – Gold Awardee, and FAMMPSA Science Olympiad – Gold Awardee.
When asked about his experience at the Math competition, this young but promising fifteen year old math genius said, "I felt nervous and excited, especially the first time I joined an international contest. Although they only last a day or a few days, they are memorable and worth joining."
When asked how long it takes to prepare for the competition, he has this to say: "Preparing myself for the competition usually takes two to three months of everyday practice before the day of contest. We were given practice materials to answer around 20 to 30 questions everyday."
Special Mathematics trainor Ms. Ruth Carsido recalls how the preparation for the online Math contest is being done, "We give them practice questions previously taken by the students, usually with the online sources. We explain how to solve them and answer questions for a specific minute only." Miss Carsido also handles the monitoring of the Math competition where the school won aside from training students to be at their best during the contest. Here is the list of some of the prestigious competition where the school bagged the awards for the year 2020:
• 2020 International Mathematics Wizard Challenge
• 2020 International Mathematics Olympiad – Singapore
• 2020 New Century Hope Cup Math Invitational Competition
• Kangaroo Math Competition
• South East Asian Math Olympiad 2020 (Qualifying Round for SEAMO X 2021)
With the rigorous practice needed for the math competition, Mr. Ubarro has this to say, "It is not a gift from others, it is usually self-taught. You need practice with a weekly exercise of 20-30 questions." Definitely, self–discipline plays a big part in making the student ready for the big event.